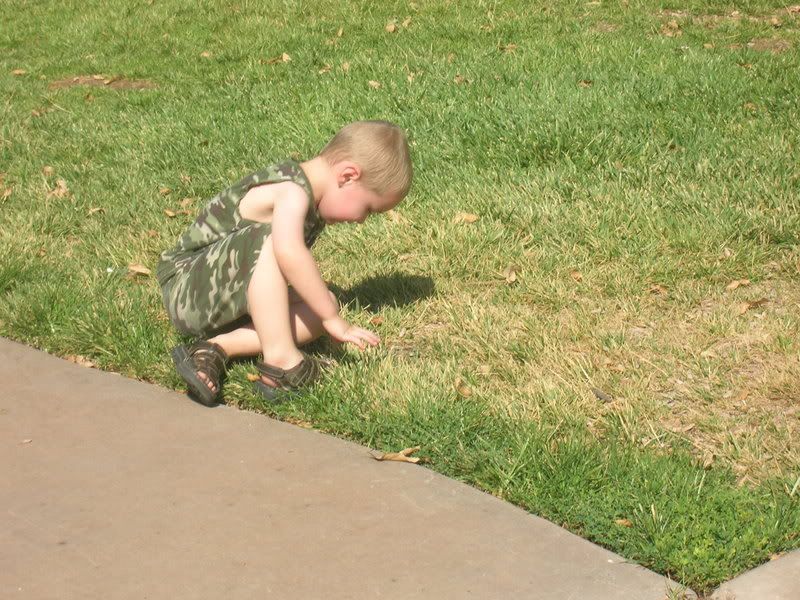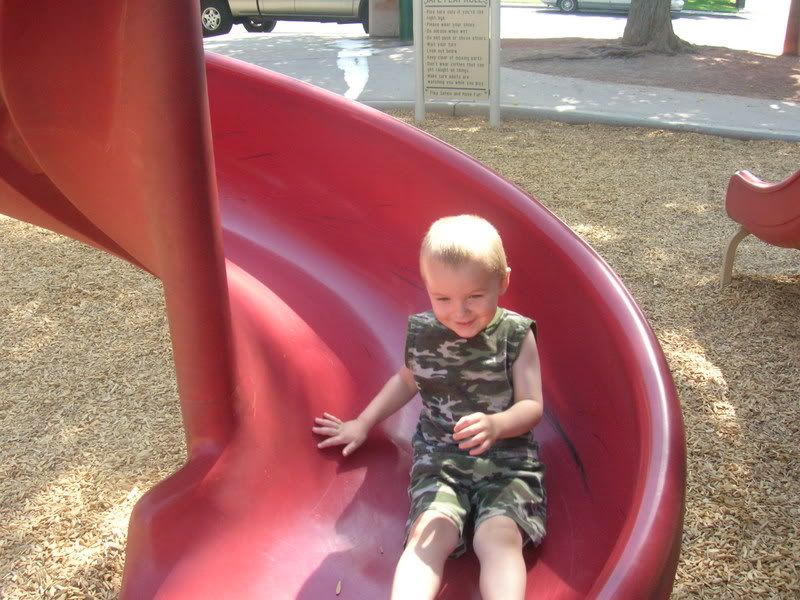 I caught him on the grass having a quiet moment. After I took that picture he pulled down his pants cause he said he had to go potty. He waited until we got home, but that was a close one! Another one of Carson's favorite things to do is go on the slide! oooo so much fun!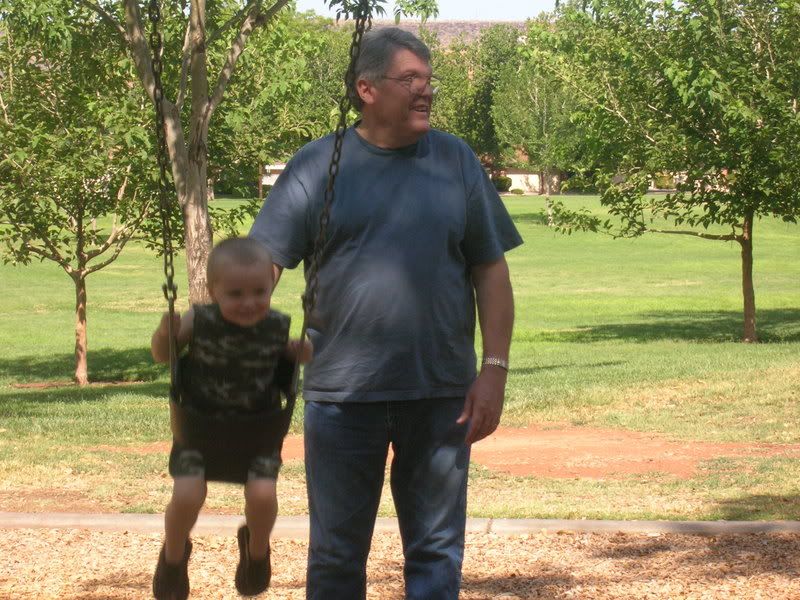 He LOVES the swings.. it's his favorite thing to do at the park.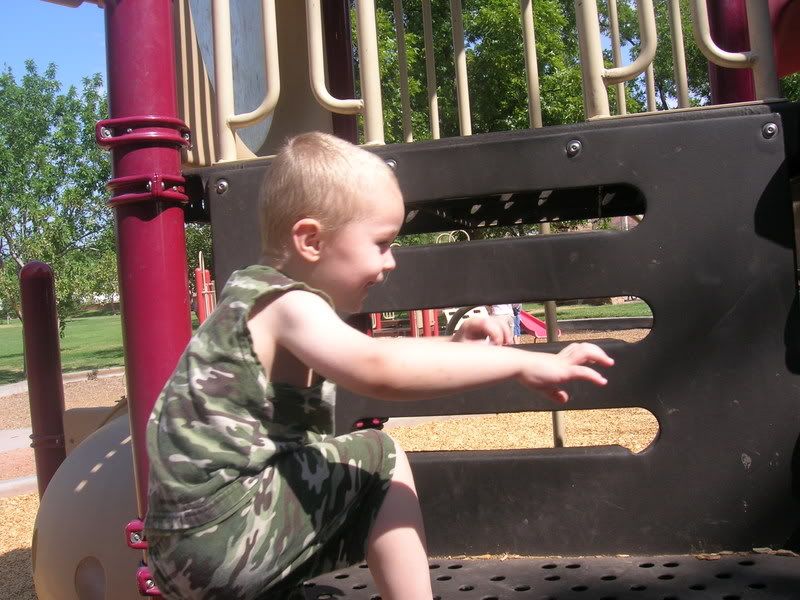 He had so much fun! It was 100 degrees outside though- Didnt stop him one bit!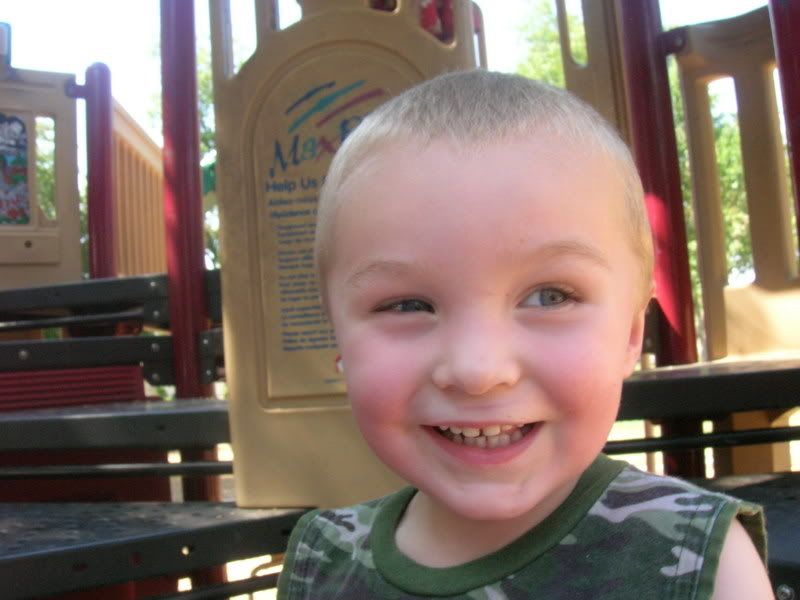 Carson was being goofy at the park. When I would get close enough to take a picture he usually was too fast and I never got a headshot.